Reliable Pest Control In Pittsburgh, PA & Beyond
With over 18 years in the pest control industry, our local franchise owner, Ken, leads our team with experience and a dedication to continuing the legacy of excellence that Pestmaster® Services is known for. Using science-based products and cutting-edge technology, we deliver pest control solutions that are effective and sustainable.
Why Choose Pestmaster® Services Of Pittsburgh?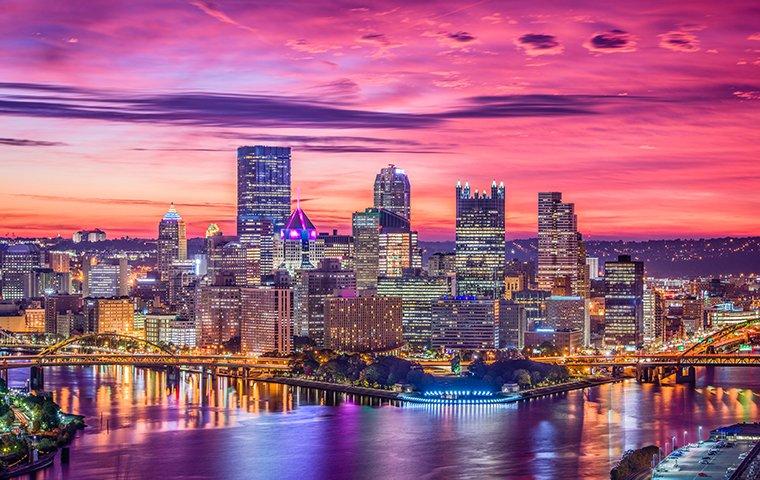 Our mission is simple at Pestmaster® Services of Pittsburgh: We'll provide you with the best pest control services available. If that's not enough of a reason to choose us for your pest control needs, the ways that we go about our mission will help you decide.
We use superior products.to deliver guaranteed results.

All of our products are environmentally-friendly, while still providing the uncompromising results we're known for.

We offer free inspections before service, so you know exactly what type of service is necessary before making a financial commitment.

We provide a full range of pest control services, including general pest control, rodent control, ant control, mosquito abatement, vegetation management, fly control, cockroach control, termite control, and tick control.

We offer home pest control, as well as commercial pest management.

Our pest control treatments are safe for you, your family, employees, customers, and pets.

We have numerous professional affiliations, including the National Pest Management Association, the Professional Service Council, the NAWMA, and the Government Services Administration.
Our Mission For Pittsburgh & The Surrounding Areas
In order to deliver the best pest control services available, we understand that our pest control treatments must go beyond simply applying products to your home or business. With a deep understanding of the interrelated nature of pests and their environment, we develop pest control plans that are tailored to your unique needs and deliver sustainable solutions to keep pests off your property. For the best in pest control, contact Pestmaster® Services of Pittsburgh today.