Protect Your Pittsburgh Property From Termites
Termite infestations are not uncommon in Pittsburgh, but that doesn't mean they're not a big deal. Termites easily get into homes and businesses without being noticed and once inside, they'll begin to chew away at any wooden structure they find. Over time, these structures can sustain enough damage to become structurally unsound, and since termites rarely come out where you can see them, it's easy to have a termite infestation for months or even years without realizing it. Termite protection is a must for any Pittsburgh structure.
Our Termite Control Process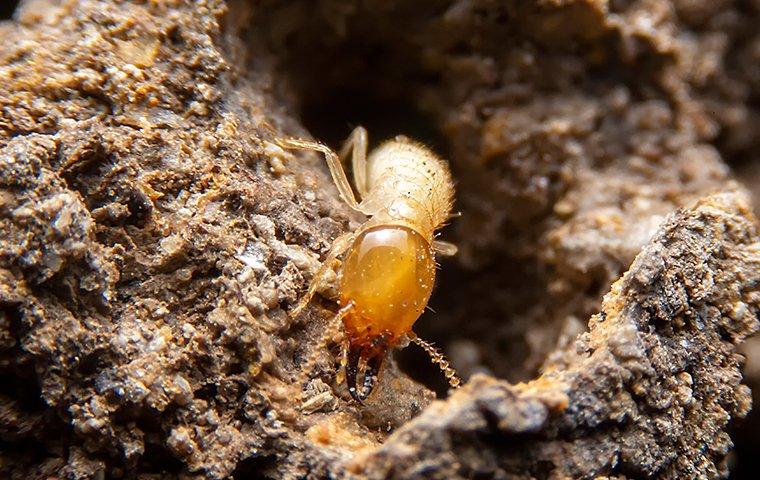 Inspection
The signs of a termite infestation are subtle and therefore easily missed by someone without a trained eye. A pest management professional from Pestmaster® Services of Pittsburgh has the experience you need to identify the signs that point to a termite infestation. We'll carefully inspect your home or business to identify if termite activity is present in your building.
Treatment
If termite activity is discovered during your inspection, it's clear that treatment must follow. However, even if no termite activity is identified, it's wise to consider having a preventative termite treatment performed. By being proactive against termites you can save yourself a lot of money and hassle and save your structure a lot of damage.
For your treatment, we'll install the Trelona® ATBS Advance® Termite Baiting System. This system has bait stations that we'll place in the soil around the exterior perimeter of your building, every 15 feet or so. Termites are not only attracted to the bait, but also bring it back to the other members of their colony, as well as leave a pheromone trail to the bait so that other termites can find it. In this way, it works to eliminate the entire colony.
The Trelona® ATBS Advance® Termite Baiting System is available for pre- and post-construction buildings. It comes with a one-year warranty.
Wood-Destroying Insect Reports
If you are in the process of purchasing a home and need a Wood-Destroying Insect Report, Pestmaster® Services of Pittsburgh provides this service. We'll perform the necessary inspection, write up the report, and file it with whoever requires a copy. Contact us for more information or to schedule your inspection.