Protect Your Pittsburgh Property From Ticks
An explosion in tick populations has occurred in recent years, which is bad news for anyone who enjoys spending time outdoors. Although there are several species of ticks in the Pittsburgh area, all of them are capable of spreading a variety of dangerous diseases, and most of them are small enough to escape notice if they get on your skin. Keeping ticks off your property can help protect you and your family.
Our Tick Control Process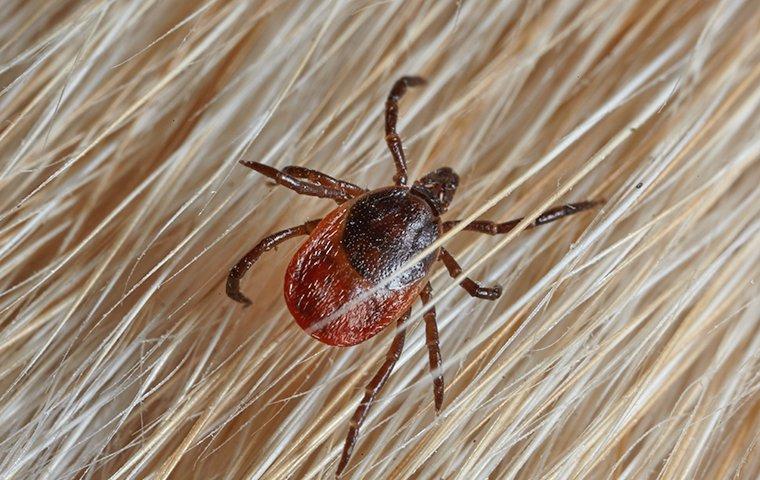 Free Inspection
Before performing a tick control treatment, one of Pestmaster® Services of Pittsburgh's pest management professionals will visit your property to conduct a free inspection. During this inspection, we'll look for tick harborage areas, as well as conditions that are conducive to a tick infestation. Since ticks usually enter your property by riding in on wildlife, it's important to make your property unattractive to these pests to prevent future tick problems.
Treatment
Once we've identified the locations where ticks are most likely to be on your property, we'll treat these areas with a misting treatment to eliminate the ticks. These locations include transition areas between the lawn and the woods or fields beyond, tall grasses, spots with a lot of leaf litter, and more. This treatment takes about half an hour per half-acre of land and eliminates deer ticks, American dog ticks, brown dog ticks, and Lone Star ticks.
Follow-Up
Our tick control treatment requires monthly follow-up services for continued control. We'll return to your property to re-treat every 30 days in order to keep ticks off your property all season long.
Warranty
With a free re-treatment included in our service, you can be confident that your tick problem will be taken care of when you contact Pestmaster® Services of Pittsburgh. For more information about our tick control services, contact us today.